Poker's vast history makes for some legendary stories. The game's element of luck can lead to crazy twists of fate, while the element of strategy fields top-level competition. There have been many unbelievable moments in the World Series of Poker, from Doyle Brunsons back-to-back full houses to Jack Straus' single-chip comeback. However, some moments in poker's history are even more critical. Those events changed the game forever; their impacts felt all the way up to the present. Here are some of the most important moments in poker's history that made the game what it is today.
The first WSOP
The World Series of Poker (WSOP) is the game's longest-running and most prestigious tournament series. It's the inspiration for all other poker tournaments, with the first WSOP widely considered the birth of competitive poker.
The WSOP came a long way from its humble beginnings in 1970. The very first tournament bore almost no resemblance to how we know it today. It didn't have the iconic freezeout elimination format, nor was it a massive event with participants from all over the world.
Instead, Benny Binion, a casino owner and gambler, invited the seven best poker players in America. Most of them are old legends now, with big names like Amarillo Slim, Doyle Brunson, Puggy Pearson, and Johnny Moss all on the list.
These players battled through high-stakes cash games for several hours. In the end, a vote was held to determine the best player. Everyone ended up voting for… themselves. It was only after a vote for the second-best player that Johnny Moss was crowned the winner. He received a silver cup instead of the bracelet, another example of how different the tournament was back then.
Baxter v. United States
Another lesser-known but still pivotal event in poker history was Billy Baxter's court case. Baxter was an American poker pro and gambler known for his skills in lowball. He filed a tax refund case in 1986, which has benefited every American poker player since.
At the time, the IRS had recently introduced taxation laws separating income into "earned" income from a job and "unearned" income that you receive outside of work, like interest payments. The original maximum tax rate in the US was 50%, but these new laws allowed unearned income to be taxed up to 70%.
Poker income was classified as gambling, so it fell under unearned income. Baxter challenged this, taking the IRS to federal court. The IRS hadn't lost a case like this before, making Baxter's victory even more of a shock.
Baxter's landmark victory permanently changed the way the IRS taxes poker pros. Anybody making a living from poker has Baxter to thank. The story was even picked up by big magazines like TIME, leading to Baxter's nickname "The Robin Hood of Poker."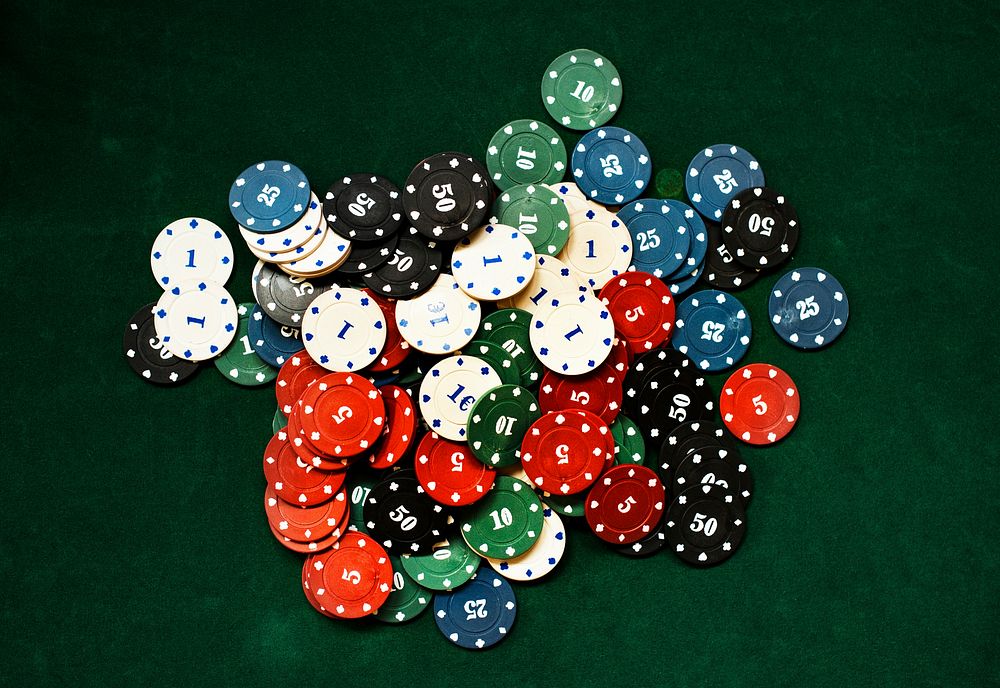 The Moneymaker Effect
The 2003 WSOP remains one of the most memorable ones to date. Nobody expected Chris Moneymaker to win; most people didn't even know who he was. Moneymaker was a total amateur, and his win revolutionized the poker scene.
How he got to the WSOP is almost as impressive as what happened after his win. Moneymaker started by joining an online satellite tournament for $39. Satellites are qualifiers to bigger tournaments, so after winning, Moneymaker made it to a $600 tournament.
Despite playing far outside his usual stakes, Moneymaker cruised through the $600 tournament. He actually wanted to finish outside of first since the winner would get a seat at the WSOP while the runner-ups would get cash prizes. Encouragement from friends, however, led Moneymaker to choose the WSOP seat. There, his win gave him $2.5 million and made him an unforgettable part of poker history.
Moneymaker's win caused a storm in the poker world. He proved to everyone that you can win at poker as long as you have what it takes, single handedly inspiring a new generation of poker players. It also popularized online poker, leading to the poker boom from 2003 to 2006.
WSOP attendance increased tenfold within three years of Moneymaker's win. His incredible influence on poker's popularity is now termed "The Moneymaker Effect." Without him, it's hard to imagine the state of present-day poker.
Black Friday
Now, to round out our list of legendary moments in poker, here is one of poker's darkest days. The aptly named "Black Friday" incident of 2011 was a massive event for online poker, and its impact is still clearly visible today.
On April 15, 2011, all of the United States' biggest poker sites were taken down by the government. Players from all over the country panicked, unable to withdraw any money since the sites' bank accounts were also seized by the government. The government enforced the Unlawful Internet Gambling Enforcement Act of 2006, and effectively crippled the online poker industry in the US.
The community was in an uproar, and the reactions of the poker sites were mixed. PokerStars handled the situation impressively well, promptly paying out their players and ceasing operations in the US.
Absolute Poker and Ultimate Bet, both owned by the Cereus Network, did the exact opposite. They initially acted like nothing happened, continuing games and allowing people to cash out. When it became clear nobody was paying, they essentially took their users' money and ran. They laid off their staff, ceased operations, and gave up on processing payouts.
The ramifications of the Black Friday incident are still felt today. Sites like PokerStars no longer offer real money poker games unless the player is physically located in one of the few states where online poker is legalized.
We hope you learned something!
In conclusion, the history of poker is full of exciting and revolutionary moments that have forever changed the game. From the first recorded mentions of poker to the founding of today's multi-billion dollar international industry, the story of poker is still being written. Be sure to keep in touch with poker's competitive scene, as you might just witness history in the making.